4th Annual Cape Cod Comedy Fest!
 March 26, 2016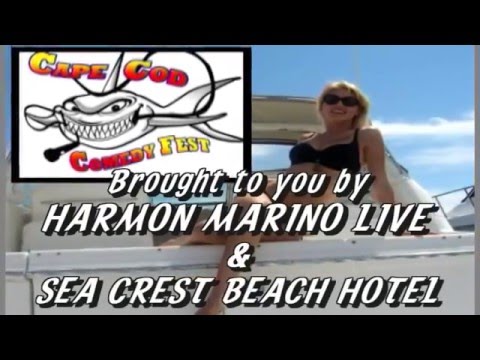 New date! New Acts!
Don't miss The 4th Annual Cape Cod Comedy Festival when it returns to the shores of Falmouth!
This year's show features hysterical Cape Cod Comedian John Turco
Check out John Turco's show here
And Boston comedian Jody Sloane…The Queen Of Irreverence!
Check out Jody Sloane's show here
Just added! Vermont Comedian Tony Bates to the Fest Line up!
And back by popular demand…World Gone Crazy Comedy Band!
This years band features a new line-up, new song parodies and plenty of side splitting impressions all set to a back drop of infectious rock & roll!
Get a taste of World Gone Crazy Band here!
And the best part?
We're back at the beautiful and renovated Sea Crest Beach Hotel
with its restaurants, bars and stunning scenery.
Plenty of details to come on this year's festival. Do stay tuned!